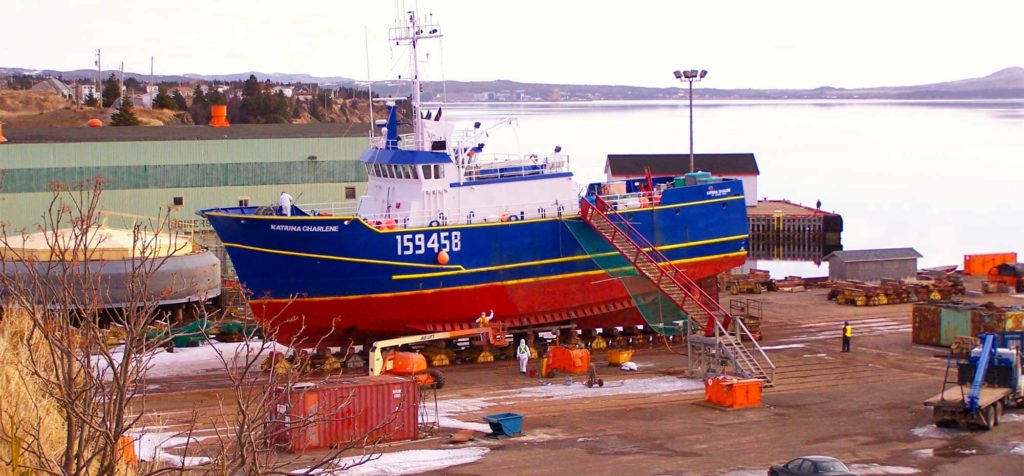 Following European contact, the harbour and shore lines of Mortier Bay were used as a port of refuge by Basque and French fishing ships dating back to the 1600's and up to the Treaty of Utrecht in 1713. Marystown's maritime history is deeply tied to the fishing, shipbuilding and ship repair industries that have been a part of the community since before its first permanent settlement.
Located along the spectacular South East Coast of the Burin Peninsula, Marystown offers a well-sheltered, ice-free, deep-water harbour that can accommodate the largest of any vessel in operation today. The physical features of this harbour, measured in water depth, a high degree of protection from open seas, proximity to trade routes and sheer size, rival some of the more well-known harbors throughout Atlantic Canada.
From a fishing industry perspective, the location was ideal, allowing access to once rich fishing grounds. The location was also well suited to take advantage of the offshore petroleum exploration off the south coast of Newfoundland. As a site from which to provide services to rigs and large vessels, the deep water and sheltered ice-free harbour attracted a number of rig operations and later led to the 1980's development of a permanent vessel fabrication facility by Peter Kiewit Sons', Inc. at Cow Head.
As the Town works to shift from its traditional economic focus to alternative sources of economic prosperity, opportunities in the industrial marine and aquaculture related sectors are viewed with a high degree of optimism and will play an important role in Mortier Bay.