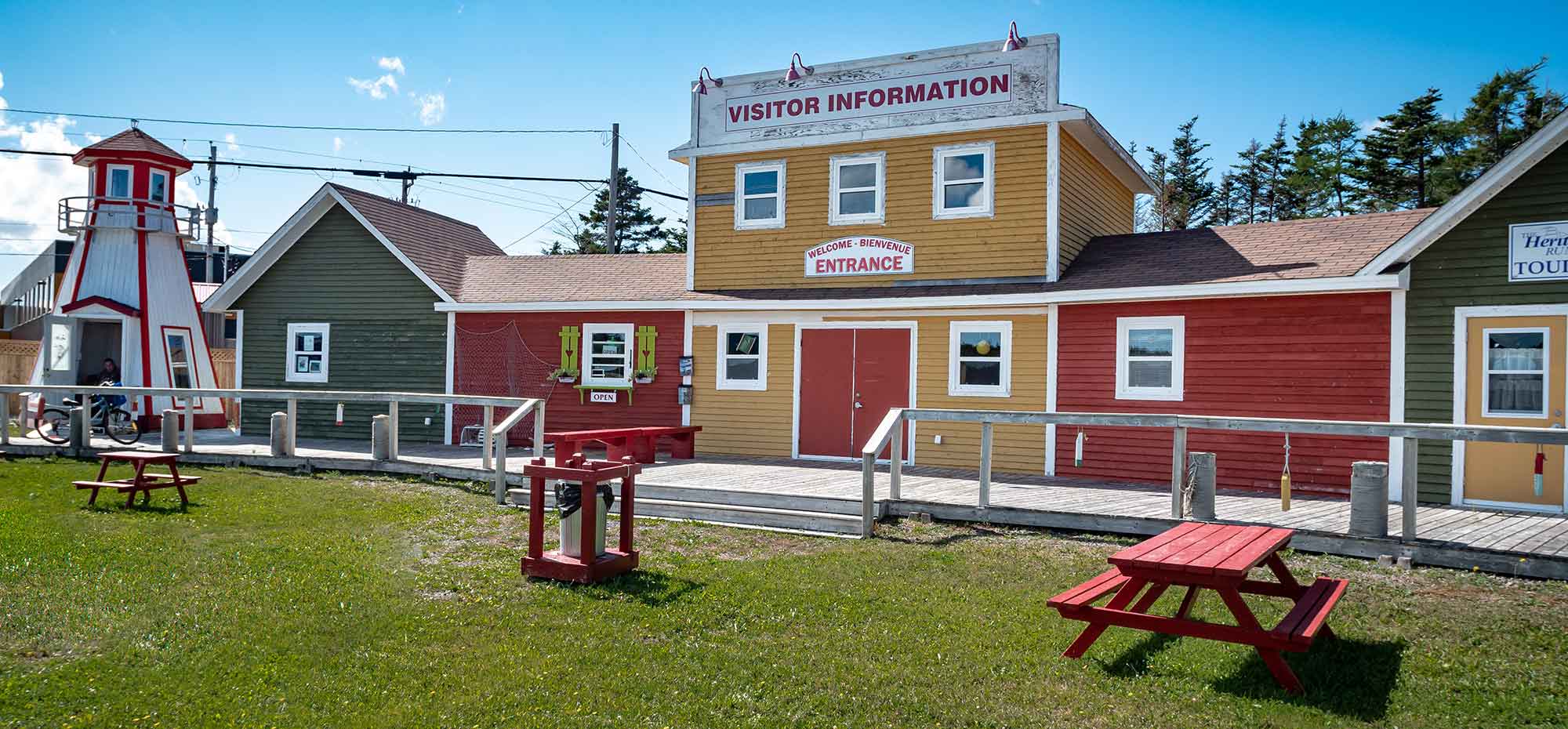 The Burin Peninsula is home to a wealth of beautiful scenery and coastlines, fishing stages and tree-covered hills. There's a history here to be explored. There are trails to be travelled. There are hidden gems to be discovered. Come explore the Heritage Run – we'd love to see you!
Museums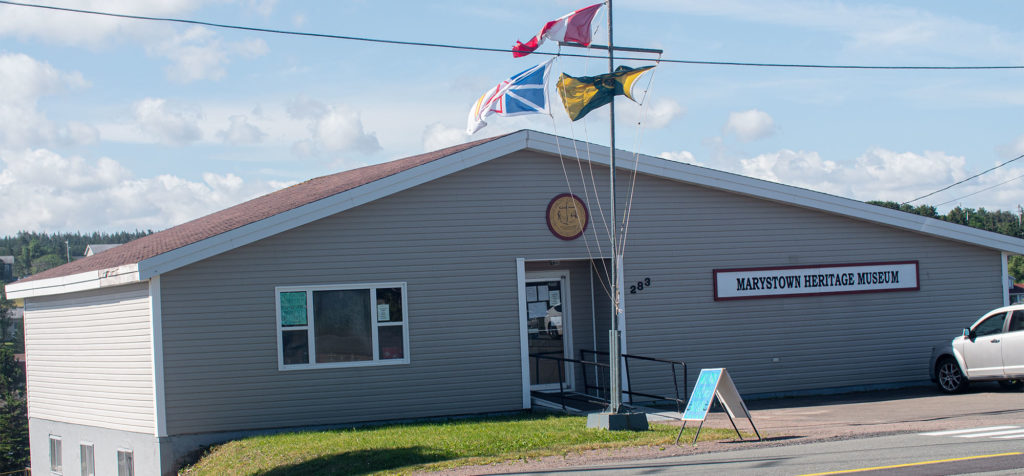 Gerard J. Kelly Memorial Fire Fighters Heritage Museum, Marystown
In April 2003, members of the Marystown Volunteer Fire Department presented Council with a proposal to create the Fire Fighters Heritage Show Room (now Gerard J. Kelly Memorial Fire Fighters Heritage Museum) at the Marystown Fire Hall. The show room would preserve a number of firefighting memorabilia including pictures of past fires, pictures of honourary members, various awards, antique equipment and the highlight — the Department's very first pumper truck, Engine No. 1, a 1967 Dodge that is still operable today.
Marystown Heritage Museum, Marystown
The Marystown Heritage Museum at 283 Ville Marie Drive, has a number of displays that allow you to experience the history of those before us, when life was both simpler and sometimes harsher. Stop by and learn about our shipbuilding history and view some of the tools that were used in everyday life to earn a living.
For more information, visit the museum online.
Veterans Memorial Room
The Veterans Memorial Room is housed at St. Gabriel's Hall at 254-262 Ville Marie Drive. The Room is dedicated to the remembrance and recognition of those both past and present, who have connections to the Burin Peninsula and served in war and peacekeeping efforts.
Burin Heritage Museums, Burin
If you're in Burin, visit the Reddy Heritage House, the 1910 Bank of Nova Scotia Museum and the 1933 Oldest Colony Trust Building. When you're done visiting, take a walk along the seashore on the boardwalk and take in the scenery. Located at 32-33 Seaview Drive, the museum is approximately 20 km/21 minutes from Marystown.
Provincial Seamen's Museum, Grand Bank
The Provincial Seamen's Museum showcases our connection to the sea as well as life on land. The museum is located at 54 Marine Drive, approximately 54 km/40 minutes from Marystown.
Fortune Head Geology Centre, Fortune
If you love geology and learning about fossils and dinosaurs, then a visit to the Fortune Head Geology Centre is a must. The Centre is located at 49-51 Bunker's Hill Road, approximately 61 km/45 minutes from Marystown.
St. Lawrence Miner's Memorial Museum, St. Lawrence
The St. Lawrence Miner's Memorial Museum has several displays illuminating the social, economic and cultural heritage of St. Lawrence and graphically illustrates the harsh realities of a miner's life through artifacts, stories, photos and interviews. The museum is located at 291-295 Route 220, approximately 54 km/40 minutes from Marystown.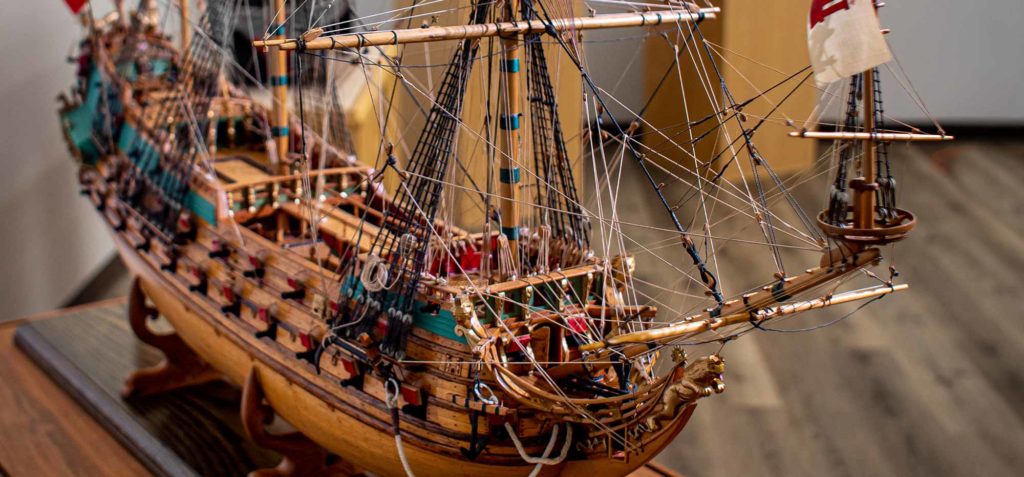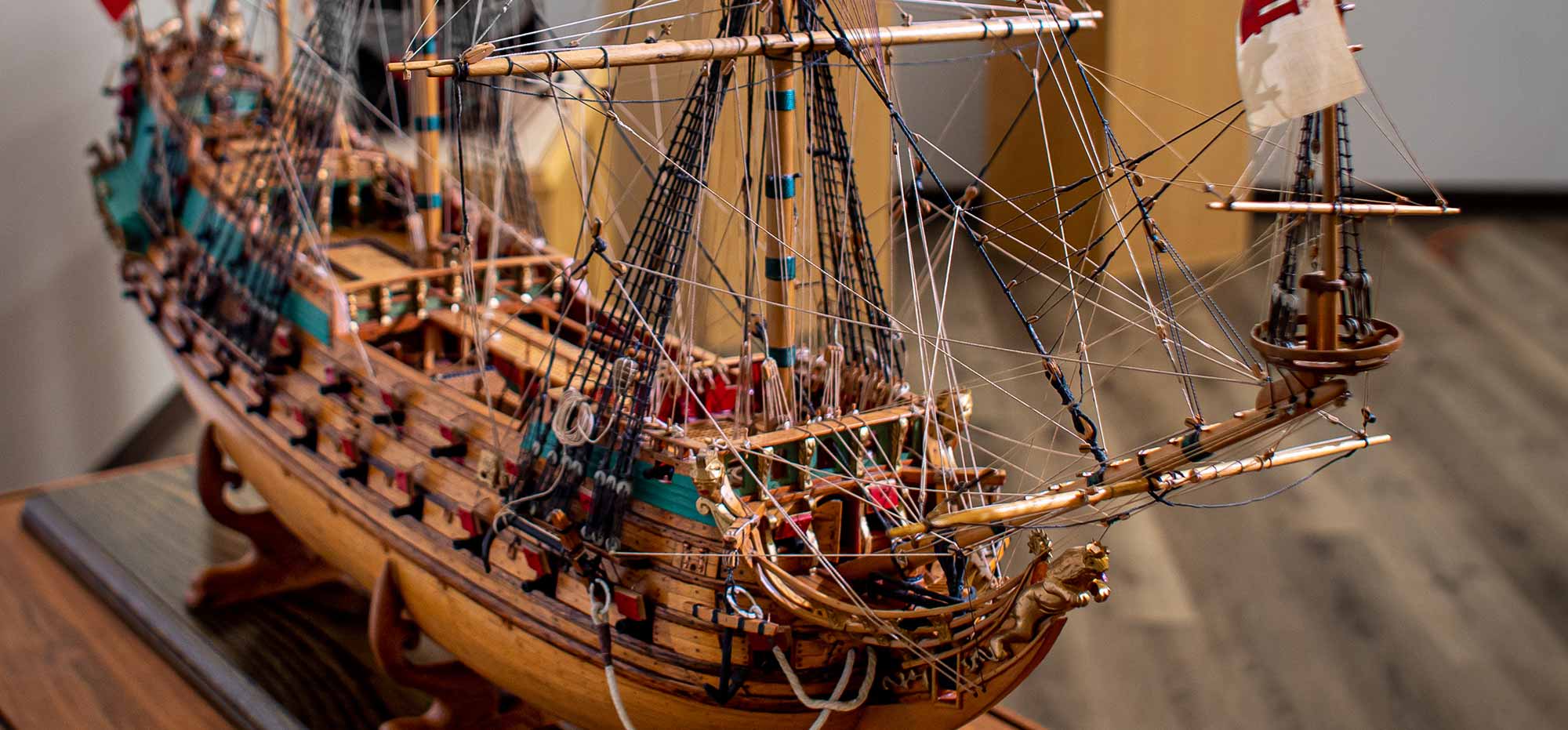 Galleries
Model Ship Gallery and Exhibition, Marystown
During the summer 2019, the Town accepted and took receipt of a model ship collection from the family of the late architect and collector John Keith-King of Vancouver, BC. The collection, consisting of 80 models, is appraised at over $1.2 million. The model ships, along with other artifacts and artwork, will be on display at its temporary location at the Marystown Mall. Stay tuned for more information regarding our grand opening!
Golf Courses
The Grande Meadows Golf Club is a semi-private club located in Frenchman's Cove, about twenty minutes from Marystown, which offers membership and provides opportunities for public play. This nine-hole course is the most southern course in the province with scenic views of Fortune Bay.
For more information regarding the Grande Meadows Golf Course, visit their website or call 709-826-2600.
RV Parks/Campgrounds
There are several parks in neighbouring communities within minutes from Marystown.
Frenchman's Cove Provincial Park
Frenchman's Cove Provincial Park is located on the west side of the Burin Peninsula about 20 minutes from Marystown and is made up of 5 hectares of varied habitat with 76 campsites. Enjoy the pebble beach or a quiet barachois, marsh and stream…participate in some bird watching or play a round or two on the 9-hole golf course at Grand Fairways Resort adjacent to the park. If you don't want to camp, stay in one of six two-bedroom log chalets at the resort. The amenities are endless including propane BBQs (cabins), fire pits, a playground, picnic tables, change houses and more.
Reserve a campsite online, or book a cabin online.
Freshwater Pond Park
Freshwater Pond Park is located in Lewin's Cove, about 15 minutes from Marystown. The former Provincial park is now privately owned and offers users a number of campsites to accommodate both trailers and tents. The pond itself is used for boating, swimming and recreational fishing (salmon and trout). To book a campsite, call (709) 894-4417.
Golden Sands Resort
Golden Sands Resort is located in Burin on Winterland Road and is just 10 minutes from Marystown and 15 minutes from the golf course in Frenchman's Cove. Golden Sands has a full mile of sandy beach on a fresh water pond. Low water levels make it ideal for family swims with small children. In addition to swimming, there are boat rentals, mini-golf, a playground, a trackless train, two walking trails in the area, a restaurant and a full canteen. Twenty-three cabins and 130 30-amp RV sites are available for booking.
Kayaking
Discover your love for kayaking! Rent your kayaks from New Age Rentals & Adventure Tours in the Garnish-Frenchman's Cove area from May to September. Dory rentals and Green Crab tours are also available.
Call 709-277-2906 to book.